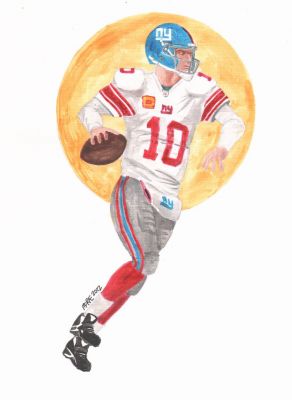 The New York Giants defeated the San Francisco 49er's by the narrowest of margins to win the NFC Championship and advance to Superbowl XLVI. The tightly contested game went into overtime, where a crucial mistake by San Francisco punt returner Kyle Williams gave the ball to the Giants in field goal range. It was Williams' second miscue of the game, as an earlier punt grazed his shin and was recovered by New York, leading to a touchdown. The Giants ran a few plays, then called on Lawrence Tynes to come in and boot a 31 yard field goal for the 20-17 win.
The game started with the fireworks of Vernon Davis, who took an Alex Smith pass and dashed 73 yards for the opening TD of the game, demonstrating to a national audience his amazing athletic ability that many only remember from his historic NFL combine workout before the 2006 draft.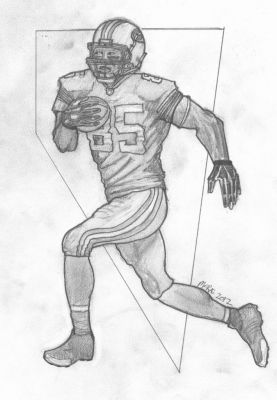 It looked like it might be a huge game for Davis, who scored both of San Francisco's touchdowns, but ultimately, the game belonged to the Giants' Eli Manning. Manning attempted an incredible 58 passes in this game, completing 32 for 316 yards and both New York touchdowns. Though he took 6 sacks, he did not throw an interception and he calmly moved the Giants down the field in critical situations in the fourth quarter.
Manning will now square off against the New England Patriots and Tom Brady in the Superbowl. There will be much discussion about the rematch of these teams in Supe XLII following the 2007 season where the scrappy Giants ruined New England's quest for perfection and left them a disappointing 18-1 on the year. However, this New York team probably is not as good as the 2007 edition and, for certain, this New England squad doesn't match the firepower of the 2007 roster.
With their big play tight end, Rob Gronkowski, hobbled with a bad ankle, I think that some of the scoring punch of the Patriots is going to be missing. This, combined with a New York defense that is playing quite well, gives the underdog Giants an excellent chance to beat the Pats in the Superbowl for a second time. Of course, you never want to play the Patriots when Bill Belichick has two weeks to prepare, but the Giants appear confident, especially since they beat the Pats in Foxboro during the regular season. It should be an exciting game with both teams able to score and with both teams featuring clutch quarterbacks. I might be biased against the Patriots (OK, I admit it, I am _always_ biased against the Patriots), but I see New York prevailing, 27-21.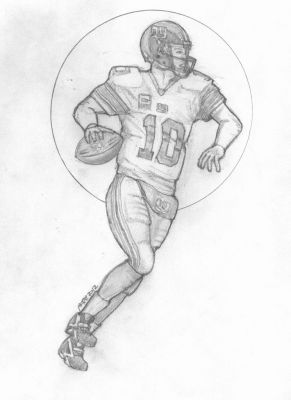 Click on the images for a larger version.