Sun 10 Dec 2017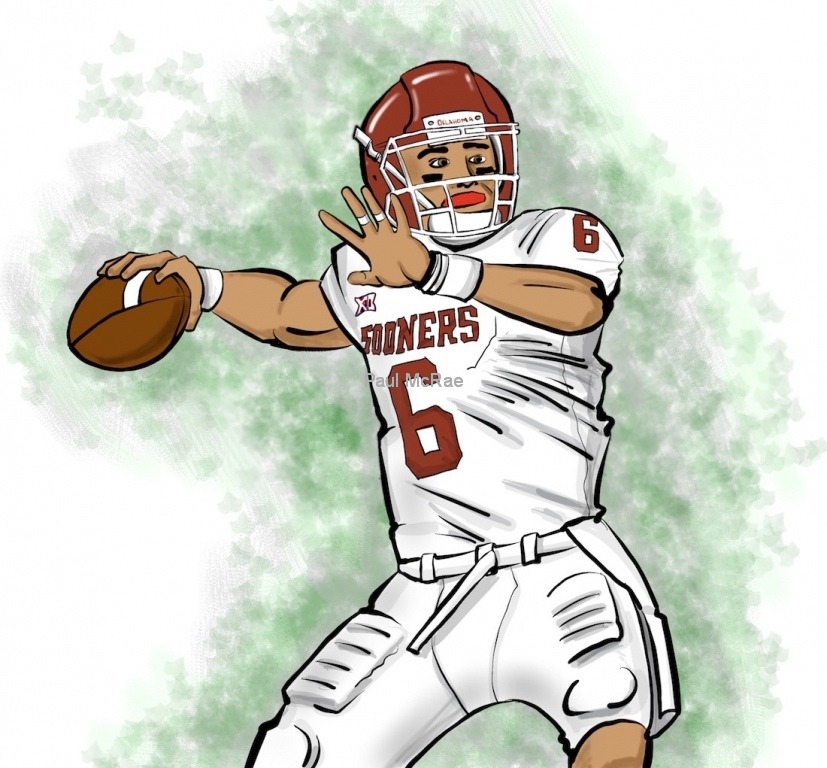 Oklahoma Sooner quarterback Baker Mayfield was the winner of the 2017 Heisman Trophy, beating out Stanford running back Bryce Love and the incumbent winner, quarterback Lamar Jackson of Louisville. Mayfield had another excellent year as the Sooner signal caller, leading them to a 12-1 record, a Big 12 championship and a berth in the College Football Playoff. For the season, Mayfield completed 262 of 369 passes (71%) for 4340 yards while throwing for 41 TD's with only 5 interceptions. The team averaged 45 points per game and only a bizarre 38-31 loss to the Iowa State Cyclones in Norman marred an otherwise perfect season.
The campaign was not without controversy, however. After being snubbed during the pregame handshake at Kansas, Mayfield made some lewd gestures to the Kansas sideline and fans as he led the Sooners to victory, for which he was denied the start in the following weeks' game. For the most part, Mayfield exhibited terrific on-field leadership and clearly demonstrated that he is a fiery competitor. His small stature (he is generously listed at 6'1″) might give NFL scouts pause, but Russell Wilson showed not all effective NFL QB's need to be 6'4″.
Oklahoma draws Georgia in the first round of the playoffs.
Drawing done on iPad Pro using Procreate. Some coloring done in Photoshop.