Mon 3 Jun 2013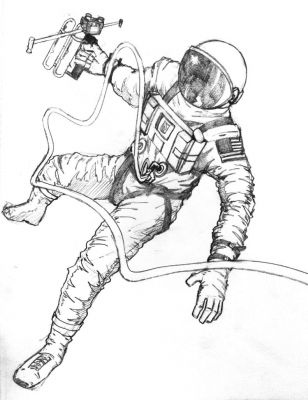 Today marks the 48th anniversary of the first American space walk by Ed White. The Soviets beat the Americans to the punch on this space milestone when Alexei Leonov left his Voskhod 2 spacecraft in March. Here, White floats outside his Gemini 4 spacecraft using a small maneuvering thruster to control his movement. Unlike Leonov, White's life support came from an umbilical cord rather than a backpack. Both Leonov and White had some difficulty at the end of their space walks, Leonov almost could not get back through the airlock because his suit ballooned with air while he was outside the cabin. White and his Command Pilot, Jim McDivitt, had some difficulty closing the hatch, a potentially fatal problem, as they could not re-enter the atmosphere with the hatch improperly closed.
The Gemini 4 spacecraft is on display at the Smithsonian National Air and Space Museum on the National Mall in Washington, DC. It is mounted with the door on Ed White's side of the craft open.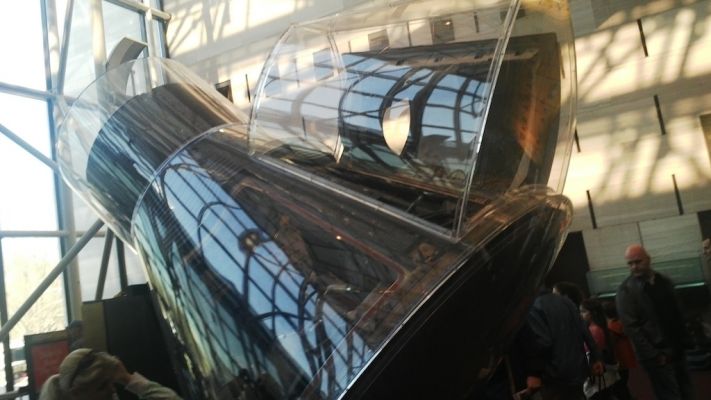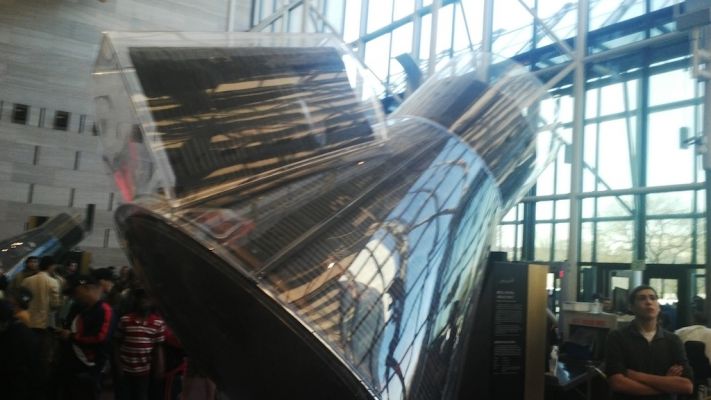 Ed White would be part of the ill-fated Apollo 1 crew and lost his life in the terrible fire that also claimed Gus Grissom and Roger Chaffee and is buried at his alma-mater, West Point.