Tue 20 Nov 2007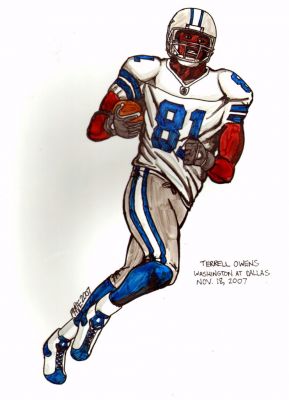 Terrell Owens had a great game against the Washington Redskins, accounting for all of the Dallas Cowboys touchdowns in a 28-23 win. He even knocked down the potential winning touchdown pass from Jason Campbell at the end of the game. I gave the nod to Owens over Randy Moss due to the fact that T.O. was the key factor in a much more competitive game.
For the contest, Owens caught 8 balls for 173 yards and four touchdowns.
Click on the image for a larger version.