Fri 16 Nov 2007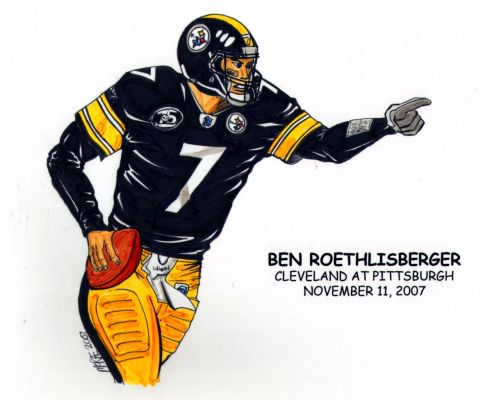 Big Ben takes the honors this week after his great performance against the Cleveland Browns. Although the Steelers went down early against the Brownies, Ben kept his composure and brought the Steelers back from a 21-6 deficit to win 31-28. The Steelers poor kickoff coverage kept the Browns in the game, but Ben gamely scrambled 30 yards for one touchdown and threw the winning TD pass to Heath Miller late in the game.
For the game, Ben was 23 of 34 for 278 yards and two touchdowns. He also threw an interception. He is on pace to shatter club records for passing this year.
Click on the image for a larger version.