Wed 11 Sep 2013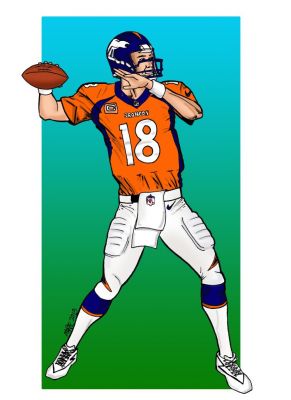 The 2013 NFL season got started with a bang as the Denver Broncos hosted the defending Superbowl Champion Baltimore Ravens on the Thursday Night opener. Peyton Manning was in mid-season form as he tossed 7 touchdown passes, tying the all-time NFL record for a single game. With his new slot receiver, Wes Welker, and big catches from tight end Julius Adams, Manning shredded the Baltimore defense. The Ravens could not match the prolific offense and succumbed, 49-27, raising questions about the wisdom of letting Ed Reed and Anquan Boldin go in the offseason.
Manning was nearly flawless, going 27 of 42 for 462 yards and those 7 TD's without throwing an interception. Next week, Peyton faces off against his little brother in the Big Apple. It will be interesting to see if the Broncos can maintain this kind of high-efficiency offence for a second week in a row.
Pencils (Strathmore Multimedia board)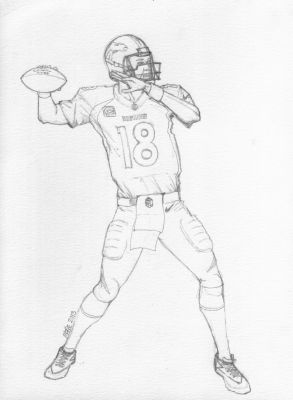 Inks (Strathmore 300lb Bristol)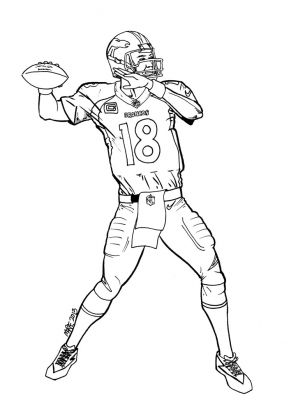 Colors in Photoshop. Click on the image for a larger version.