Mon 28 Jan 2013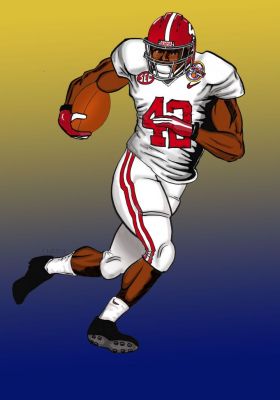 The BCS National Championship game might have been over after only 3 minutes had elapsed as the Notre Dame Fighting Irish watched the Alabama Crimson Tide's Eddie Lacy rumble into the end zone on a 20-yard touchdown run to give the Tide a 7-0 lead that they would never relinquish. Running behind Alabama's enormous and talented offensive line, Lacy carried the ball 20 times for 140 yards and took home Offensive Player of the Game honors. The Tide crushed the Irish 42-14 after taking a 28-0 lead at halftime. It looked like the Notre Dame defense didn't want any part of Lacy as tacklers bounced off him or seemed to avoid him altogether. Lacy, who is 6'1″ and 220 pounds, wore out the Irish with his punishing runs.
There was no shortage of glory on the Tide team, with their quarterback, A.J. McCarron, calmly throwing for 4 touchdowns and Lacy's backup, freshman T.J. Yeldon, also running for 100 yards on the day. It was an exclamation point on the bowl season for the SEC — after LSU's loss to Clemson and Florida's stunning defeat at the hands of Louisville, some were questioning the dominance of the nation's toughest conference. After this game, however, most pundits will be putting Alabama #1 on their pre-season rankings for next season as well as voting them the title this year.
Click on the images for a larger version.
Pencils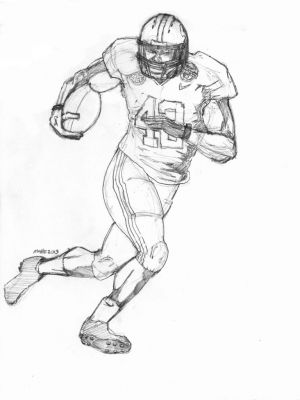 Inks