Fri 12 Oct 2007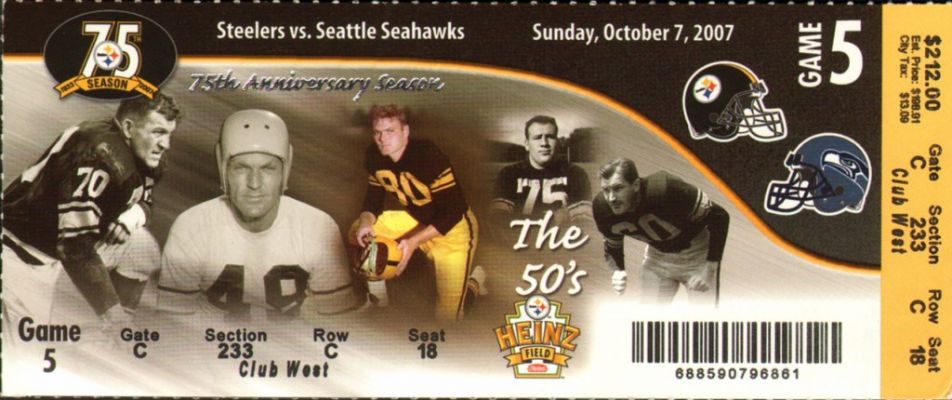 We were fortunate enough to visit Pittsburgh and take in the Seattle-Pittsburgh game on Sunday, October 7, 2007. Though not the most thrilling contest (Pittsburgh dominated 21-0), we thoroughly enjoyed the amenities of Heinz Field. Truly a first class facility, Heinz Field and its rabid Steeler fans were great fun.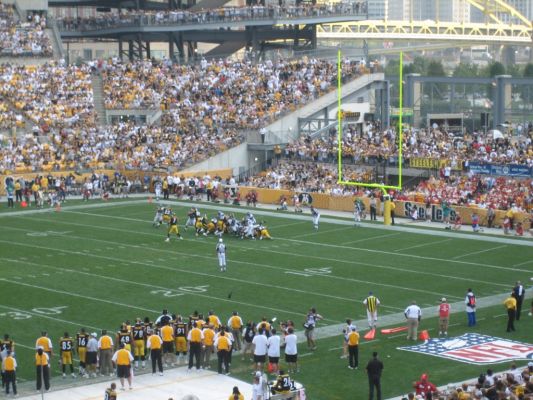 Najeh Davenport (from the University of Miami) scored two touchdowns for the Steelers and Willie Parker gained 102 yards on 28 carries. Ben Roethlisberger was nearly flawless in executing the game plan without either Hines Ward (knee) or Santonio Holmes, who injured his hamstring in warmups.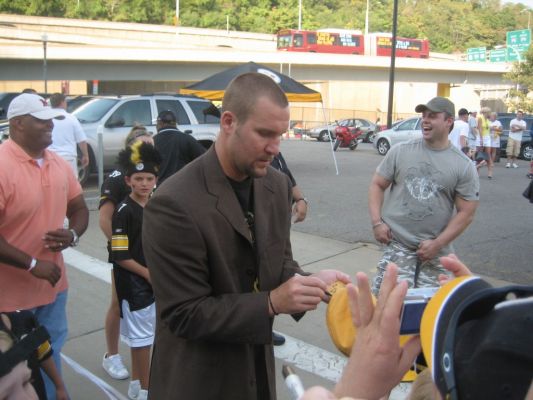 Big Ben showed up in the parking lot after the game, but was swamped by autograph seekers. He did his best to sign stuff for kids and was very appreciative of fan support, unlike some other athletes we have encountered.
The rest of the photo gallery can be seen here.