Thu 25 Oct 2012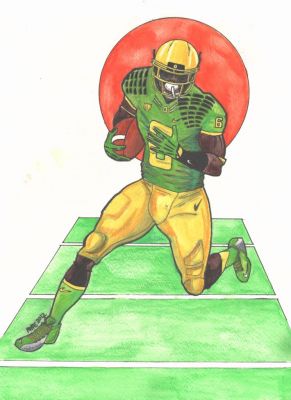 Though his production has declined of late (perhaps due to the blowouts that Oregon has been inflicting on its opponents), De'Anthony Thomas remains the most electrifying player in college football. Not since Reggie Bush have we seen a player so exciting and capable of scoring every time he touches the ball. Thomas plays running back and receiver as well as returning punts and kicks. Despite his slim 5'9″ 173lb frame, he seemingly weaves his way through defenses as if running a maze and is seldom taken down with the big hit.
As the Ducks enter the meat of their schedule, Thomas will have the chance to prove himself on the national stage as he faces USC, Stanford, and the surprising Beavers of Oregon State in the Civil War. Should the Ducks emerge with an unblemished record, they should play for the National Championship on January 7th in Miami.
Pencils on Strathmore Mixed Media paper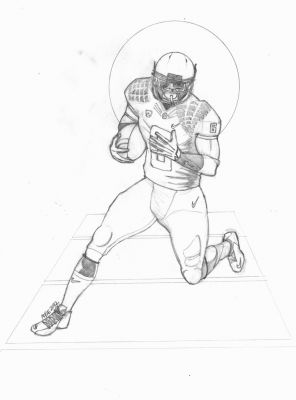 Inks on Canson 150lb Bristol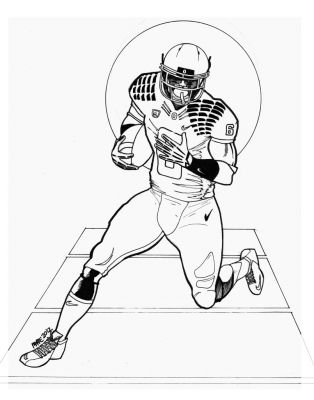 Colors on Strathmore Watercolor paper
Click on the images for a larger version.