Wed 3 Oct 2012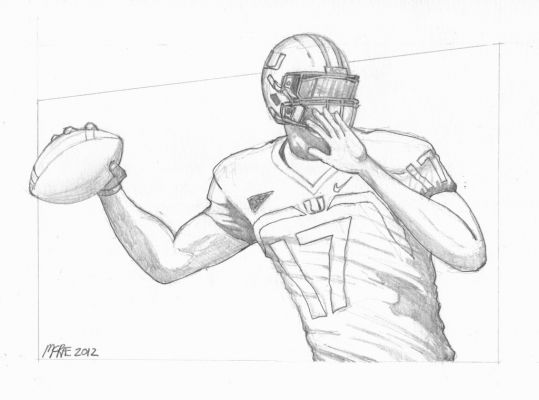 University of Miami junior quarterback Stephen Morris had a record-setting performance against the North Carolina State Wolfpack on Saturday. The Canes, whose defense has been suspect all year, engaged in a shootout with the Wolfpack. Both teams were unable to stop each other as they went up and down the field. Miami took a 37-27 lead in the fourth quarter, but N.C. State scored 10 straight points to tie at 37-37 and then got the ball back. Driving for the winning score, Wolfpack QB Mike Glennon was intercepted and the Canes took over with 48 seconds left at their own 39. After an incompletion and a loss of a yard on a running play, it was 3rd and 11. Morris dropped back and saw Phillip Dorsett streaking down the sideline. He lofted a bomb down the field, Dorsett caught it and raced the rest of the way to the endzone for a touchdown with only 19 ticks left on the clock. Miami went on to win this thriller, 44-37.
On the day, Morris completed 26 of 49 passes for 5 TD's and a Miami record 566 yards. Considering Miami was known as "Quarterback U", this is no mean feat. He showed lots of poise in the pocket and threw accurately. He also took advantage of a couple of offsides penalties to hit receivers when Wolfpack defenders thought the play was blown dead.
Next up for the Canes are the Notre Dame Fighting Irish, renewing a rivalry dormant since 1990.