Sat 15 Sep 2012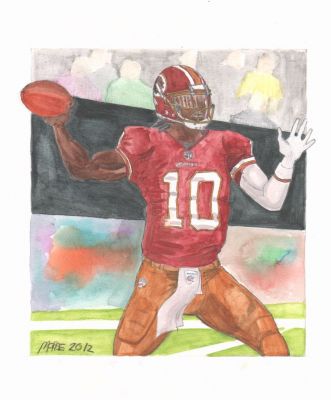 Robert Griffin III, the Heisman Trophy winning quarterback from Baylor and the second pick in the 2012 NFL draft, made a spectacular debut for the Washington Redskins on the road against the New Orleans Saints. Against the mighty Saints, Griffin looked like a poised veteran as he completed 19 of 26 passes for 320 yards and 2 TD's and rushed for 42 more yards on 9 carries. He led the Redskins to 10 points in each quarter to defeat the Saints 40-32. The Saints and Drew Brees made a furious comeback, but fell short. For his efforts, Griffin became the youngest player ever named Offensive Player of the Week by the NFL. In fact, Griffin became the first QB born in the 90's to start an NFL game.
Pencils and Watercolors on Strathmore Mixed Media Board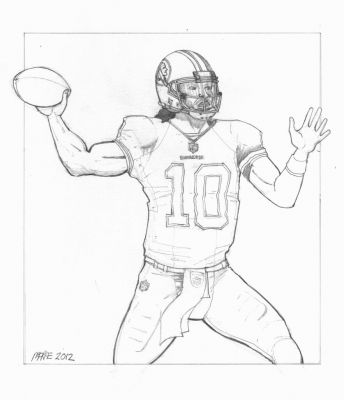 Click on the images for a larger version.