Fri 7 Sep 2012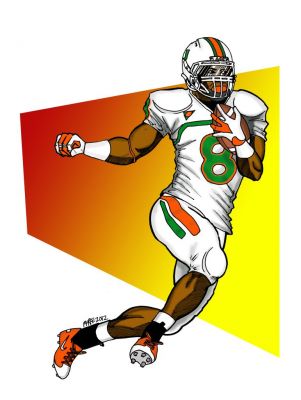 The University of Miami Hurricanes kicked off their 2012 season in an exciting fashion, falling behind the Boston College Eagles 14-0 on the road. They clawed their way back, took advantage of some turnovers, and won 41-32. While the Canes may not have the talent to make a serious run at the ACC title, the fact that they stood their ground and didn't fold in the face of such adversity is a very, very positive sign. Miami fans have had to endure teams that have virtually quit when down for many years now and this demonstration of character bodes well for the future.
A big part of the Miami victory can be attributed to freshman running back Duke Johnson. Johnson only carried the ball 7 times but accumulated a whopping 137 yards, including 54- and 56- yard touchdowns. His first TD in the second quarter gave the Canes a 21-17 lead it would never relinquish and his second TD in the third quarter boosted the Miami lead from 24-23 to 31-23. Johnson showed great instincts and a an incredible finishing burst of speed on both TD's as he pulled away from defenders after weaving his way through the defense. For his efforts, Johnson was named ACC Rookie of the Week.
Miami faces another tough road test this week as they visit Kansas State.
Pencils on Strathmore 300 bristol: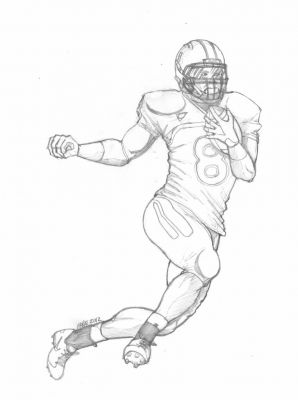 Inks on Strathmore 300 bristol: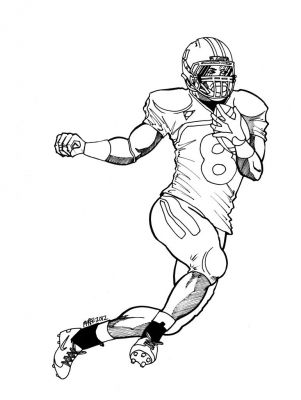 Colors in Photoshop.
Click on the images for a larger version.