Tue 28 Aug 2012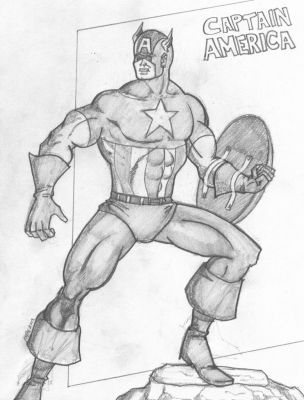 Jack would have been 95 today, so here are a few sketches of what could be considered one his finest characters, Captain America. Jack's unique style set the standard for comic books in the 40's, 50's, 60's, and 70's. Even his work in the 80's should not be ignored. Jack was taken from us in 1994, but his legacy lives on in virtually everyone who draws superhero comics. You can see the dramatic foreshortening, the impossible musculature, the dynamic poses everywhere.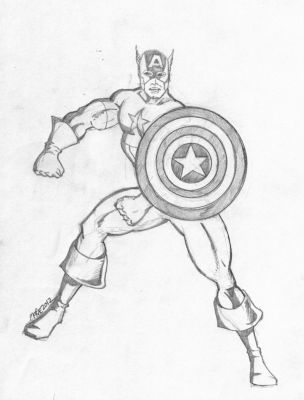 His creations continue to entertain new generations in the form of movies like "The Avengers". Many are unaware that Kirby created Thor, the Hulk, Iron Man, etc. in a period of productivity perhaps never to be equaled during the Silver Age. His tireless efforts turned the failing Marvel Comics into a powerhouse of ideas, characters, sales, and profits. Working with Stan Lee, Kirby birthed and nurtured the Marvel line into the cast of memorable characters that are now taking over movie screens across the world.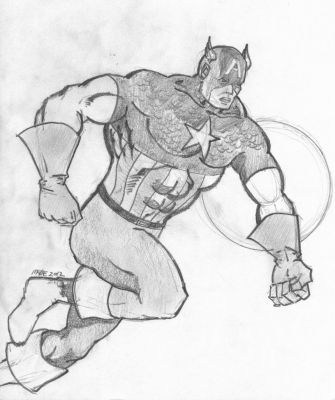 So let's just take a moment to remember a man so creative that, had he stopped drawing in 1970, would still have been remembered as the greatest comic book artist of all time even through he continued to work for another 20 years.
Click on the drawings for a larger version.