Fri 15 Jun 2007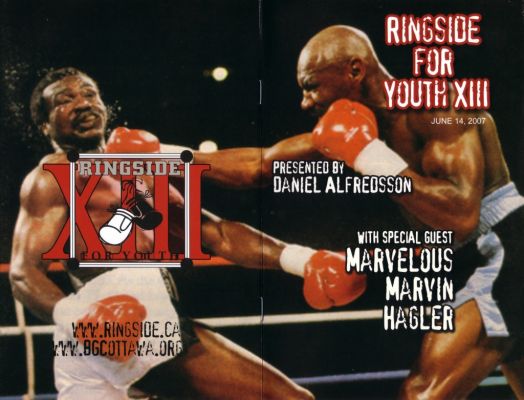 I was fortunate enough to be invited to the Ringside For Youth Event at the Aberdeen Pavilion featuring special guest Marvelous Marvin Hagler. Being a big Hagler fan, I was thrilled to have the chance to meet him. As usual, click on the photos for a larger version.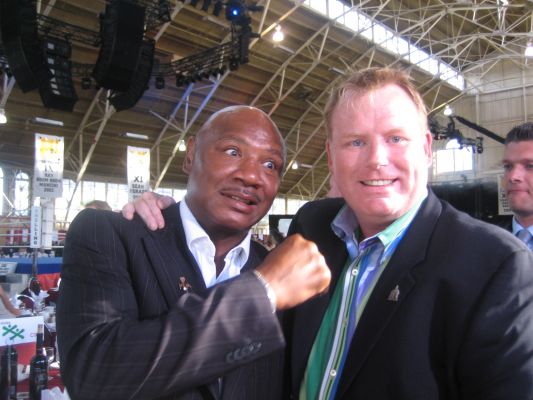 He was very gracious and signed a sketch I did of him. I gave him a copy to keep.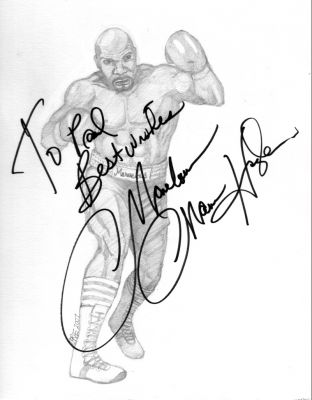 In addition, he signed my April 22, 1985 Sports Illustrated that covered the classic Hagler-Hearns bout on April 15 that year. One of the great boxing matches of all time. It can be seen on YouTube.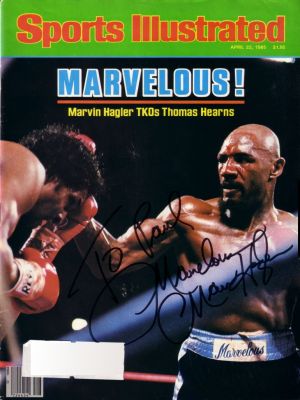 This was a tremendous event benefiting the Boys and Girls Club of Ottawa.