Tue 15 Nov 2011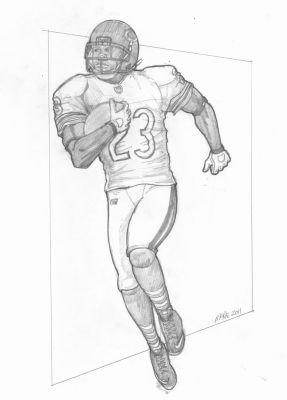 When his career is over, perhaps followed by a trip to Canton, the enduring question that will inevitably be associated with the Chicago Bears Devin Hester is "Why did anyone EVER kick to him?" He now has 17 kick or punt return touchdowns, the latest coming in the second quarter of the Bears game against the Detroit Lions when he picked up a bobble punt and raced up the left sideline for an 82 yard touchdown to put the Bears up 20-0 in a game they would eventually win 37-13.
Hester has been doing this ever since his time at the University of Miami. You can see more Devin Hester here.
Click on the image for a larger version.