Wed 19 Oct 2011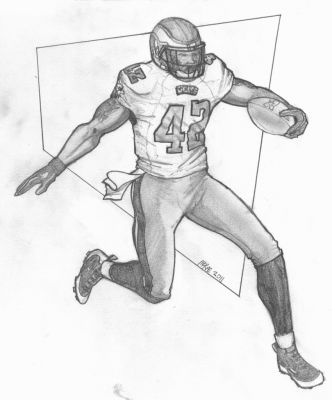 After being benched for ineffective play, Kurt Coleman took full advantage of his opportunity to start at safety for the Philadelphia Eagles as they visited the Washington Redskins at FedEx Field on a beautiful, sunny day in Landover, Maryland. Starting in place of Jarrad Page, Coleman went on to intercept Redskins QB Rex Grossman 3 times as the Eagles topped the Redskins 20-13 in a game that was not as close as the final score would indicate.
Coleman may have helped usher in the John Beck era in Washington as Grossman was benched in the fourth quarter for the popular backup. Beck has been named the starter for next week's game against the Carolina Panthers.
The win propels the preseason favorite Eagles back into the NFC East race as they are now 2-4 while the division leading New York Giants are 4-2.
Click on the image for a larger version.