Thu 14 Apr 2011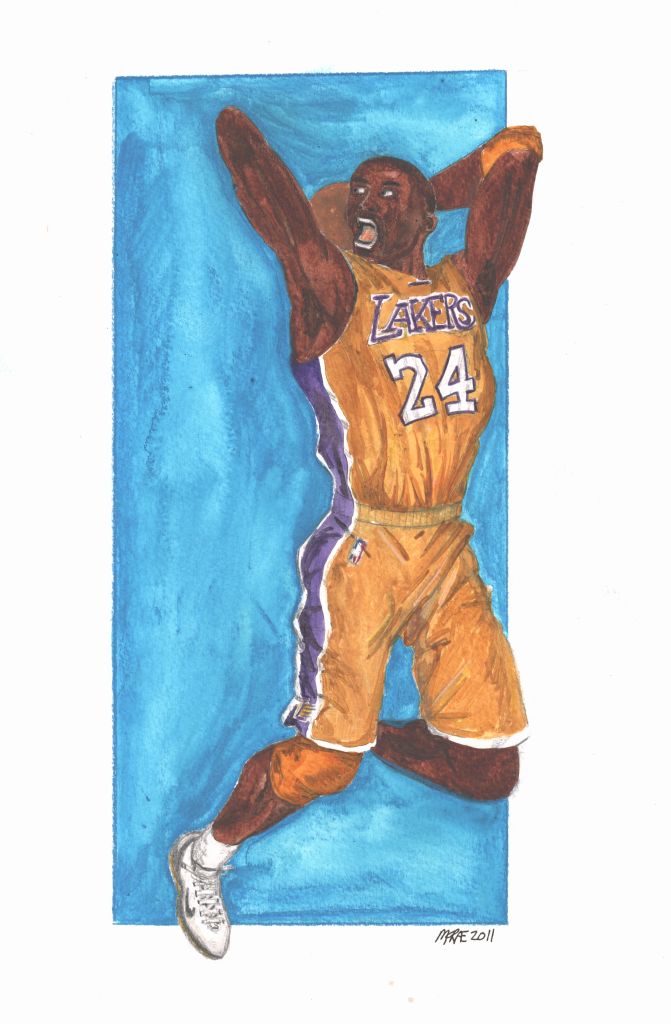 Or are they?
The Lakers finished 57-25 this season (same as last year), including a nice 17-1 stretch following the All-Star break. But then a 5 game losing streak ensued and they needed overtime against the Sacramento Kings (after blowing a 20 point lead in the 4th quarter) to nab the 2nd seed in the West. They face the New Orleans Hornets in the first round and shouldn't have too much trouble with them unless Chris Paul goes off like a nuclear weapon.
Most likely the Dallas Mavericks and San Antonio Spurs await in later rounds, though the Oklahoma City Thunder might surprise. Hopefully, Andrew Bynum's knee will hold up and the bench will be able to give the starters some rest. Phil Jackson knows what he is doing in the playoffs and he clearly has a talented team. They just can't afford to take any games off this time, especially if they don't have home court advantage against their opponent (potentially, the Spurs in the West and the Chicago Bulls in the Finals).
Kobe is already in full-on playoff mode, after having his wallet lightened to the tune of $100,000 for his nasty comment during a victory over the Spurs a few nights ago. Lamar Odom is playing as well as he ever has, Pau Gasol is a steady 17-10 guy, and this is Derek Fisher's time of the season. Ron Artest is Ron Artest.
If Phil can pull this off, it will be 4 three-peats in a 20 year coaching career, as well as 2 losses in the Finals. Imagine, playing for the Championship of your sport 14 times in 20 years and potentially winning 12 of them. And people still say "but he had the best players!" If, and it's a big if, the Lakers win it all again this year, Phil will ride off into the sunset as the most successful coach in any major sport.