Thu 11 Nov 2010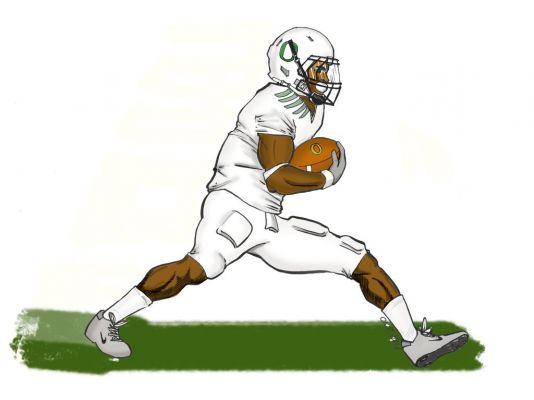 The Oregon Ducks are the #1 team in the nation and their talented sophomore running back, LaMichael James, is big factor in that lofty status. Running the spread offense at a breakneck pace, the Ducks are averaging 57 points per game and over 300 yards rushing. Against the USC Trojans, Oregon scored 53 points and James rambled through the Men of Troy for 239 yards and 3 touchdowns on 36 carries. It does not look like any college football team can outscore the Ducks this year which should make for an interesting scenario at season's end when it is virtually assured that there will be more than 2 undefeated teams. Oregon should get credit for playing a major conference schedule against the likes of USC, Stanford, Oregon State, and Cal.
Pencils on Strathmore 300 Bristol: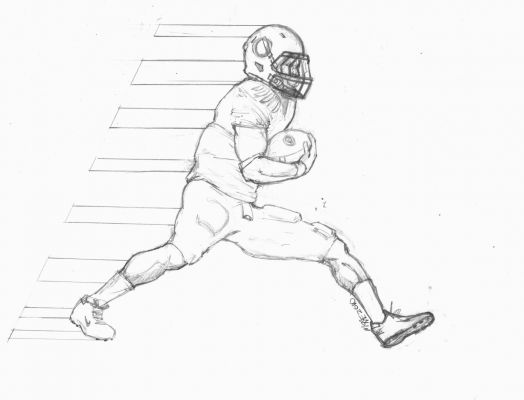 Inks on Strathmore 300 Bristol with PS fixup: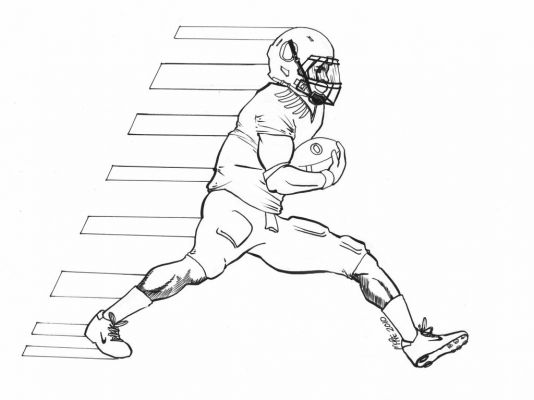 Colors in PS.