Sun 20 Jun 2010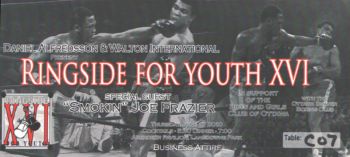 The Ringside For Youth Event, held every year in Ottawa to benefit the Boys and Girls Club, had heavyweight champion Smokin' Joe Frazier as their special guest this year. While the years have been hard on the champ, he was nothing short of gracious when interacting with his fans. As usual, the event organizers put on a fantastic event with great food, entertainment, and amateur boxing.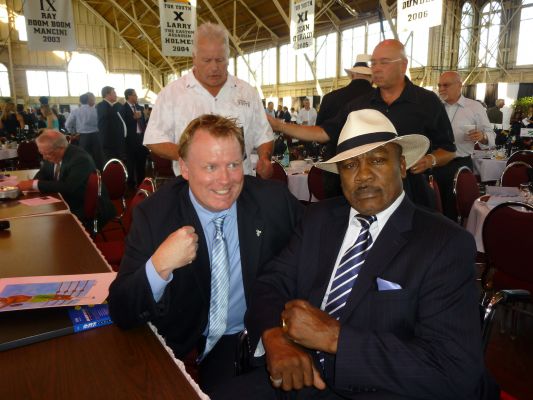 Smokin' Joe took a few minutes to sit with me and sign a few things, including this watercolor: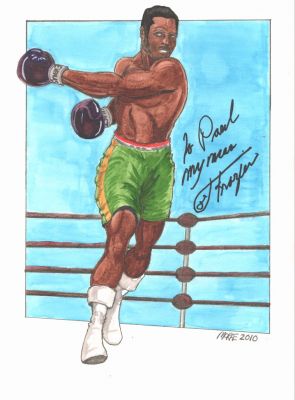 Former heavyweight contender Gerry Cooney was also in attendance. He was especially friendly, working the room and going out of his way to accomodate pictures and autographs. He is a great supporter of the Ringside For Youth event.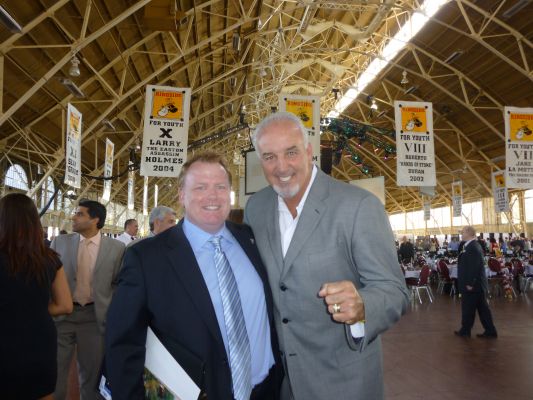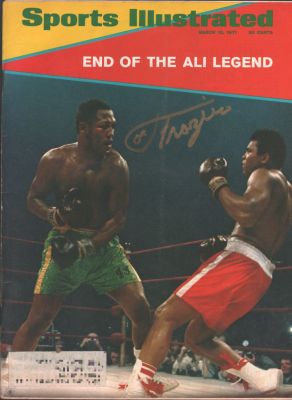 The Fight of the Century was one of the rare sports events to actually live up to the hype as Frazier and Ali battled for 15 brutal rounds. Frazier knocked Ali down and became the first man to defeat Ali when he was awarded a unanimous decision.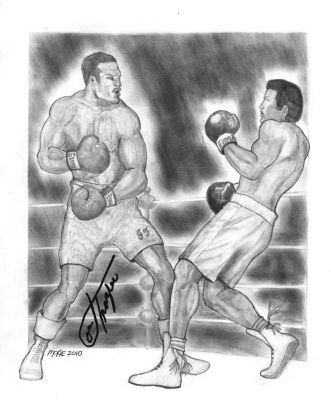 Click on the images and photos for larger versions. More photos from the event can be seen here.