Sat 3 Dec 2016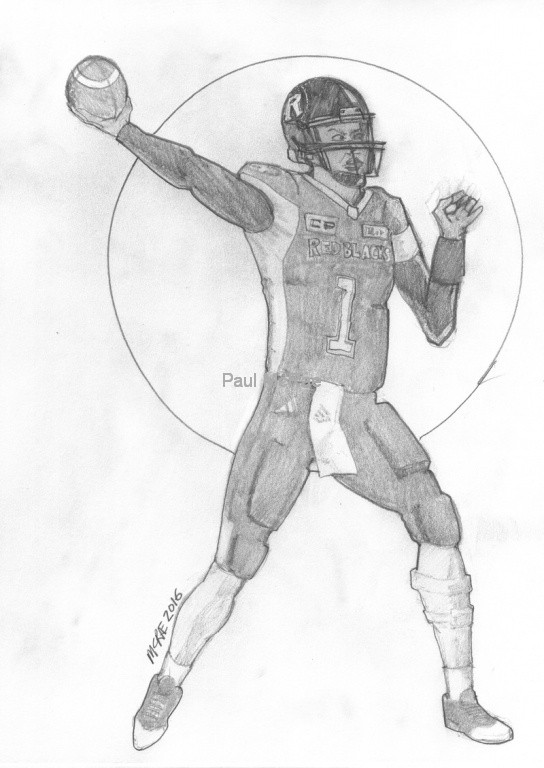 In a stunning upset, the Ottawa Redblacks defeated the heavily favored Calgary Stampeders 39-33 in overtime to win the 104th Grey Cup CFL championship. At quarterback for the Redblacks was 17 year CFL veteran Henry Burris, who won MVP honors.
The Redblacks took a 27-7 lead in the third quarter and controlled the game to that point. However, the Stamps staged a furious rally and tied the game after a successful onside kick with 10 seconds remaining.
Ottawa scored first in overtime with a pass from Burris to Ernest Jackson, who made a catch reminiscent of Max McGee in Superbowl I. Calgary was unable to respond as Bo Levi Mitchell's third down attempt was incomplete.
Hank became the oldest Grey Cup MVP in history at 41 and completed 35 of 46 passes for 461 yards, 3 TD's and one interception while adding two more TD's rushing. It was a defining performance for a player in the twilight of his career and brought Ottawa it's first Grey Cup victory since 1976. The 2016 Grey Cup will go down as one of the most exciting in history.