Tue 1 Nov 2016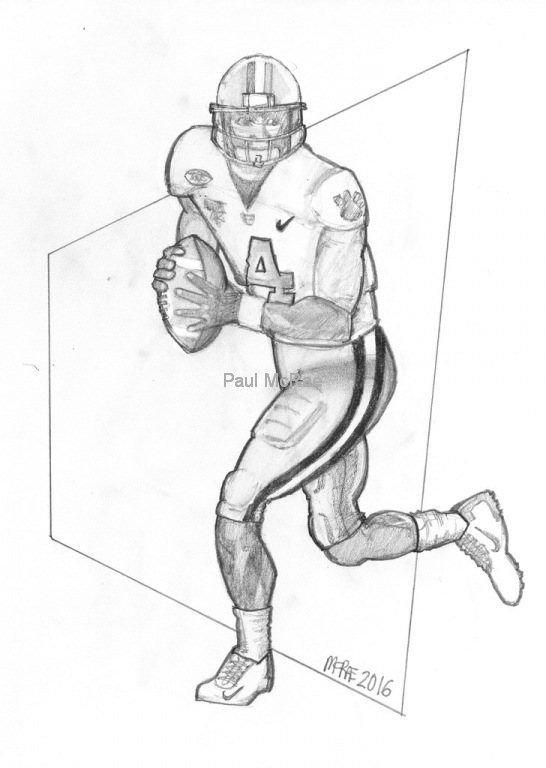 The Clemson Tigers eked out a close 37-24 win in Tallahassee against the Florida State Seminoles to keep their hopes alive for the College Football Playoff. Zooming out to a 14-0 lead, the Tigers had to hold on as FSU rallied and took at 34-29 lead with just over 3 minutes to play. Clemson QB Deshaun Watson kept his cool, however, and matriculated the Tigers down the field, finishing with a 34 yard TD to Jordan Leggett for the go ahead points. He also threw a 2-pt conversion pass to Mike Williams.
For the game, Watson completed 27 of 43 for 378 yards and 2 TD's while also throwing 2 interceptions. In addition, he rushed 17 times for 52 yards.
Watson has not been quite as spectacular this year and his steady play has been overshadowed by the pyrotechnics generated by Lamar Jackson at Louisville. But let's not forget that Watson won the head-to-head battle over Jackson and that he was invited to New York for the Heisman ceremony last year. There is still a lot left to be decided in this college football season.