Wed 28 Sep 2016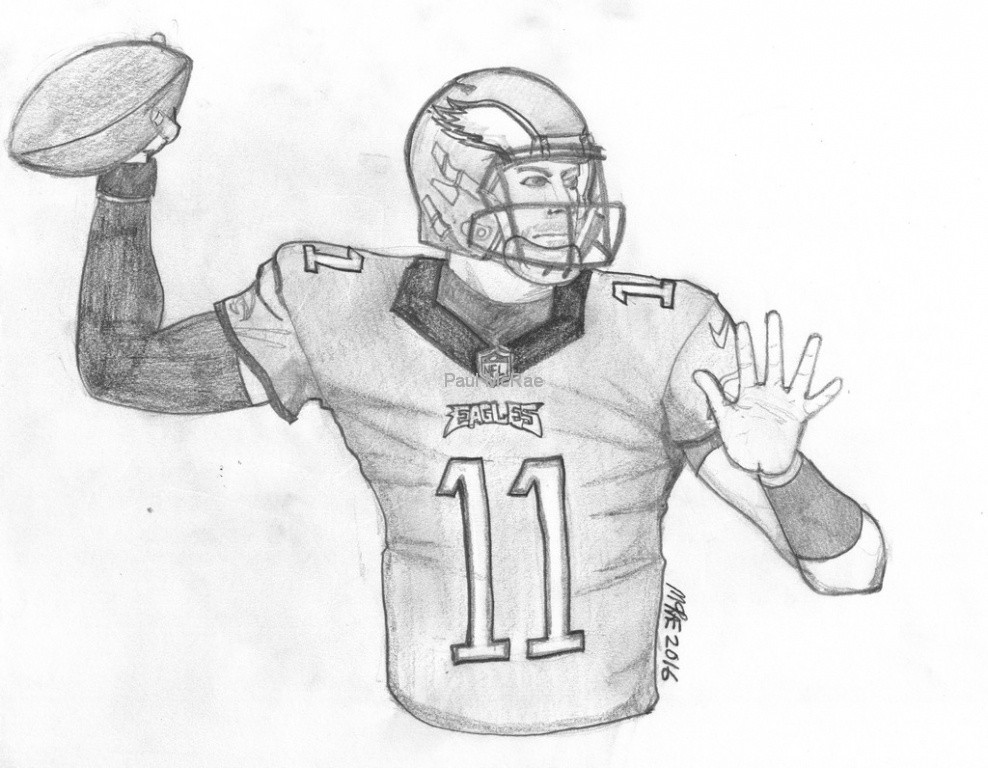 The Philadelphia Eagles derailed the Pittsburgh Steeler express Sunday with a resounding 34-3 win over the previously undefeated Steelers. Rookie quarterback Carson Wentz calmly dismantled the Steeler secondary with 23 completions in 31 attempts for 301 yards and 2 touchdowns. When needed, he used his athletic ability to take off and run for critical yardage. This, coupled with a terrible performance by the Pittsburgh offense and defense, allowed the Eagles to control the game from start to finish.
Wentz becomes the first QB to start his career 3-0 without throwing any interceptions.
Click on the drawing for a larger version.