Tue 2 Jun 2009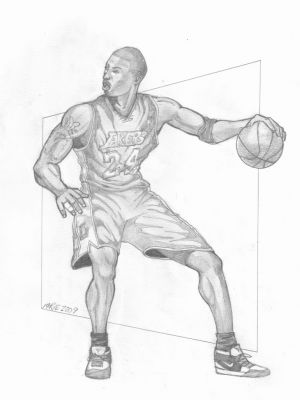 They are making me old before my time with their inconsistent play, but the Los Angeles Lakers have managed to overcome the challengers in the Western Conference for a second consecutive year and make it to the NBA Finals where they will face the Orlando Magic.
A pair of tough series against the Houston Rockets and the Denver Nuggets should have prepared the Lakers for the Finals, but their penchant for not showing up every night might prove to be their Achilles Heel against the Magic. The 2-3-2 Finals series format means that if the Magic steal a game on the Lakers' home court, they can win the championship without having to return to Los Angeles. However, the Lakers have the NBA's best road record and, so far at least, have shown the necessary mettle to get the job done when necessary.
Going against the Lakers are their 0-2 record against the Magic in the regular season and the difficulties Andrew Bynum had going up against "Superman" Dwight Howard. This Magic squad, though, doesn't seem as defensively focused as last year's Boston Celtics and certainly isn't as motivated as Garnett, Pierce, Allen, and Co. were to win it all. Boding well for L.A. is the fact that Phil Jackson coached teams are 44-1 when leading at any point during a series and undefeated when they start a series 1-0. Phil is also chasing his personal Holy Grail of 10 NBA titles, breaking the tie he has with the legendary Red Auerbach. The Lakers' big men (Bynum, Pau Gasol, and Lamar Odom) should be able to handle the inside game of the Magic and Laker defenders Trevor Ariza and Kobe Bryant should be able to close out on the 3-point shooters. Kobe, of course, has the ability to take over a game more so than any other player in this series.
The NBA Finals start Thursday, June 4, 2009.