Mon 12 Jan 2009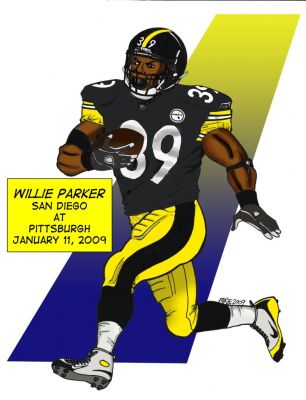 The Pittsburgh Steelers defeated the San Diego Chargers 35-24 in the Divisional Playoffs behind a strong performance from Willie Parker who carried the ball 27 times for 146 yards. Hurt and largely ineffective all season, Willie produced when it counted, slashing between the tackles and turning the corner on sweeps. Behind surprisingly effective blocking by the offensive line, the Steelers controlled the ball for all but 17 seconds of the third quarter. The Steelers managed to get Jamal Williams blocked and Parker dashed forward for decent gains on almost every play, including a 27 yard scamper and a 16 yard run for a touchdown.
Parker faces a much more talented and determined unit next week in the AFC Championship game as the rival Baltimore Ravens travel to Heinz Field to face the Pittsburgh Steelers for the opportunity to play in Superbowl XLIII.
Drawing Notes
Pencils on Strathmore smooth finish bristol, using a 0.5mm mechanical pencil for most of the rendering: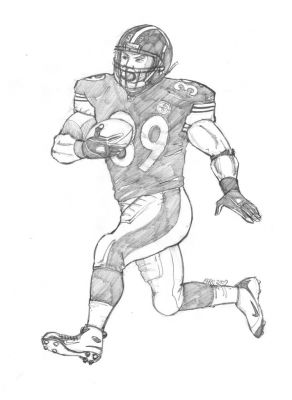 Inks on Strathmore smooth finish bristol, Pitt brush pen, Staedler-Mars tech pens: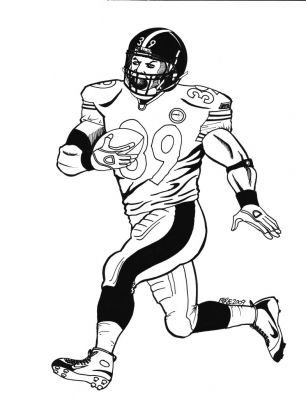 Colors and lettering were done in Photoshop. Click on the images for a larger version.