Tue 6 Jan 2009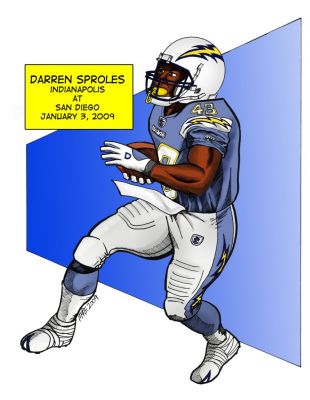 Little (5'6″, 180lbs) Darren Sproles filled in for an injured LaDainian Tomlinson and powered the San Diego Chargers to a 23-17 win over the streaking Indianapolis Colts in a wild game at Qualcomm Stadium Saturday night. Sproles' stat line shows 105 yards rushing on 23 carries, 5 receptions for 45 yards, 4 kickoff returns for 126 yards, and 3 punt returns for 72 yards. That's 348 total yards. This includes two rushing touchdowns, including the 22 yard game winner in overtime. Toting the rock is nothing new to Sproles — he led the NCAA in rushing in 2003 and led the Kansas State Wildcats to a victory over Oklahoma in the Big 12 Championship game. The Chargers face a sterner test next week as they travel to Pittsburgh to face the Steelers in the divisional round. If Tomlinson can't go, Sproles will need to step up again.
Drawing Notes
Pencils on Strathmore vellum finish bristol: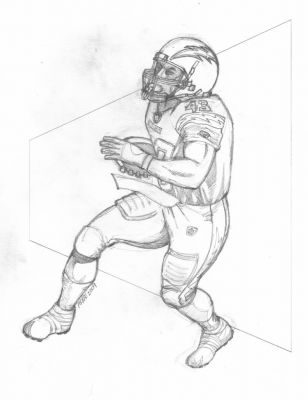 Inks on Strathmore smooth finish bristol: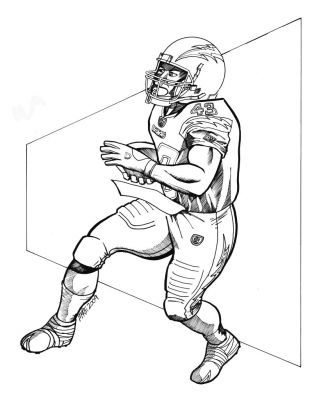 Colors and lettering were done in Photoshop. Click on the images for a larger version.