Wed 31 Dec 2008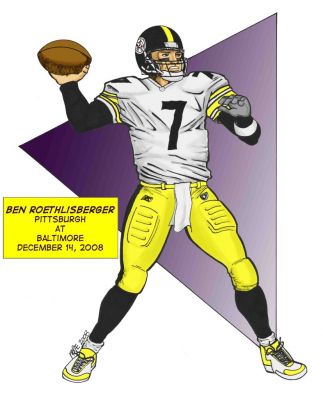 Both Ben and the Pittsburgh Steelers kept their cool in a showdown with their division rivals the Baltimore Ravens to determine the AFC North Division champion. Trailing virtually the entire game and facing the #2 defense in the NFL, Ben drove the Steelers 92 yards to the winning touchdown, throwing a TD pass to Santonio Holmes from the 4 yard line with less than a minute remaining. For the game, Ben completed 22 of 40 passes for 246 yards and the touchdown to Holmes. He also avoided throwing any interceptions.
The Steelers won 13-9 and wrapped up the AFC North and the #2 seed in the AFC playoffs.
Drawing Notes
Pencils on Strathmore vellum finish bristol: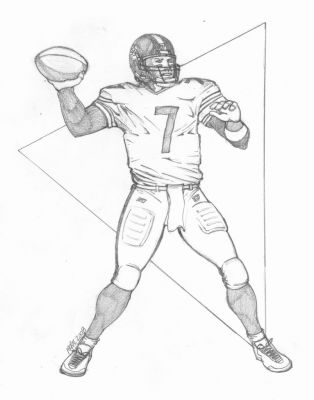 Inks on Strathmore smooth finish bristol: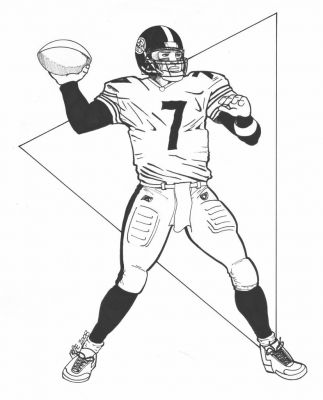 Colors and lettering were done in Photoshop. Click on the images for a larger version.