Sat 6 Dec 2008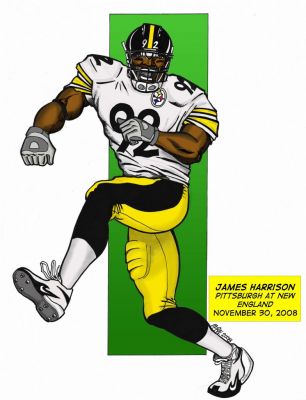 James Harrison disrupted the New England offense, sacking Matt Cassell twice and causing two fumbles, both recovered by Pittsburgh. The Steelers assault on the Patriots, especially in the third quarter, led them to a 33-10 victory. Having only beat the Pats once in the last 7 tries, it was a gratifying day for Steelers fans. Personally, I am still not over the loss to the Patriots in the 2004 AFC Championship Game and the memory of Troy Brown returning that punt for a touchdown in the 2001 AFC Championship is seared in my mind.
The Steelers are in good position for a deep playoff run. Their defense is yet to give up more than 300 yards to any opponent and the offense has been less mistake prone in recent weeks. A brutal run of the Dallas Cowboys, Baltimore Ravens, Tennessee Titans awaits assuring that the Steelers will be well tested when the playoffs arrive.
Drawing Notes
Pencils on Strathmore vellum finish bristol: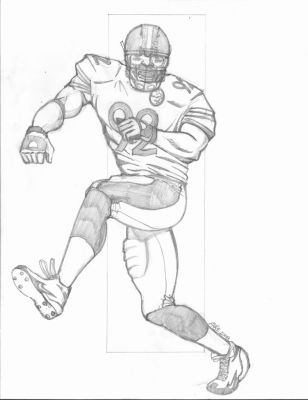 Inks on Strathmore smooth finish bristol: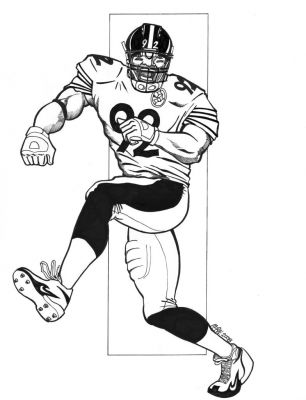 Colors and lettering were done in Photoshop. Click on the images for a larger version.