Tue 21 Oct 2008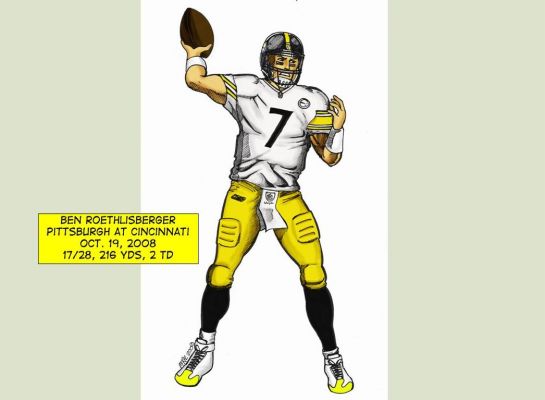 Big Ben had another efficient game as the Pittsburgh Steelers throttled the Cincinnati Bengals 38-10. Ben is now 11-0 in the state of Ohio as the Steelers quarterback. He completed 17 of 28 passes for 216 yards with 2 touchdowns and no interceptions. The Steelers are now 5-1. Click on the image for a larger version.
Drawing Notes
Pencils were done on Strathmore bristol board, vellum finish.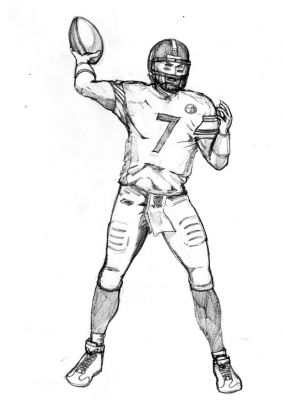 Here are the inks, on Strathmore Bristol smooth finish: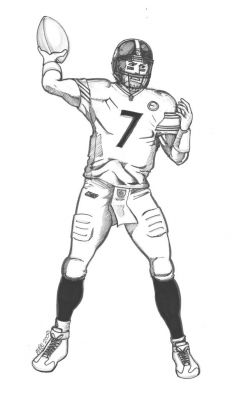 Coloring was done using Photoshop.