Mon 13 Oct 2008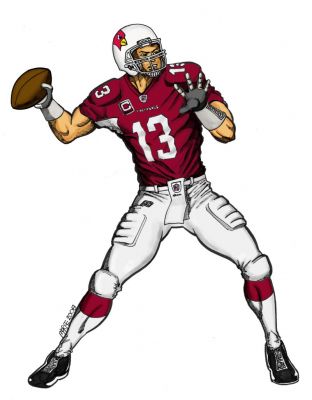 Kurt Warner had another good game against the Dallas Cowboys as the Arizona Cardinals shocked the 'Boyz 30-24 in overtime. Warner looked a bit like the 1999 version as he completed 22 of 30 passes for 276 yards and 2 touchdowns, with one interception.
Drawing Notes
As always, click on the image for a larger version. Here are the pencils on vellum finish bristol board: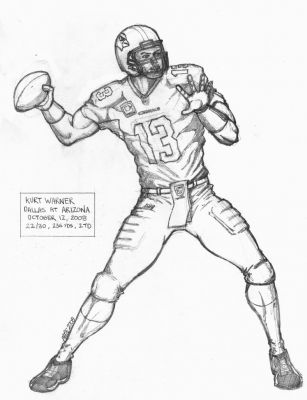 Inks were done on smooth bristol.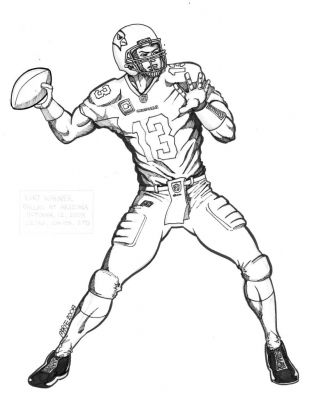 Colors were done on Photoshop. Inking was also cleaned up.