Sun 21 Sep 2008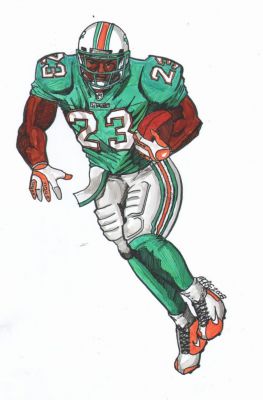 Ronnie Brown had a great day against the New England Patriots, rushing 17 times for 113 yds and a whopping 4 TD's. He also threw a touchdown pass as the Miami Dolphins, who finished 15 games behind the Patriots in the AFC East last year, defeated the Superbowl runner-ups 38-13. Too bad they didn't get a chance to go for it on fourth down late in the fourth to make it 45-13.
Click on the image for a large version.
Drawing Notes:
Pencils: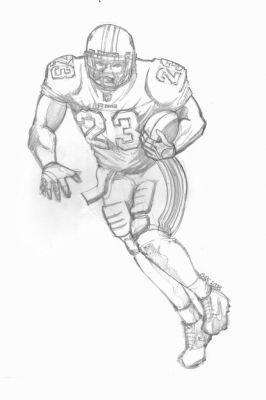 Inks: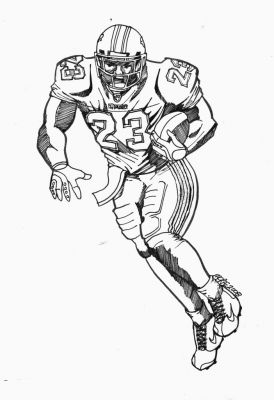 Colored with Pantone Trius Markers.