Sat 13 Sep 2008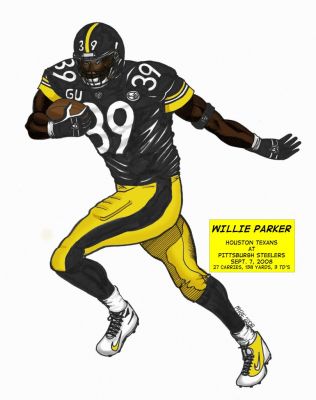 Willie Parker carried the ball 25 times for 138 yards and scored 3 touchdowns as the Steelers blew out the Houston Texans at Heinz Field 38-17. Willie appears to be completely recovered from the broken leg he suffered in Week 15 last year and is easily keeping rookie Rashard Mendenhall at bay.
Click on the image for a larger version.
Drawing Notes
Pencils on vellum finish bristol board: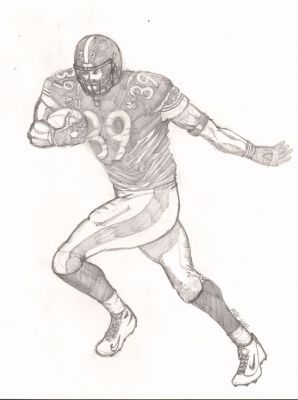 Inks on smooth finish bristol board: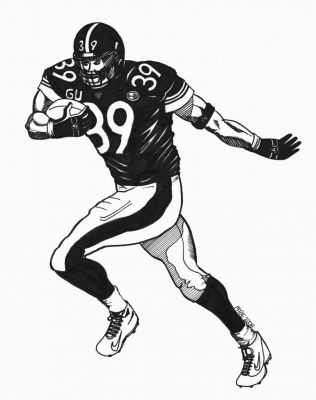 Colored using Photoshop.