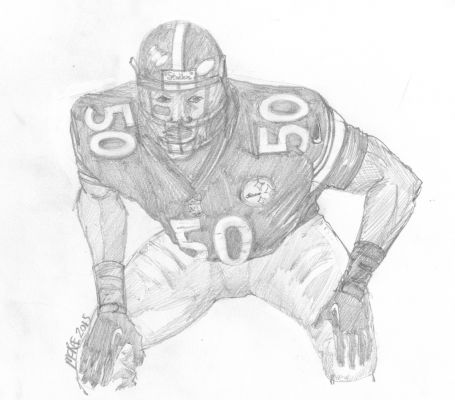 Ryan Shazier, a second year linebacker for the Pittsburgh Steelers was all over the field on Sunday as the Steelers defeated the San Francisco 49'ers 43-18. He hounded and harassed 49'er QB Colin Kaepernick at every opportunity, sacking him once and making 15 tackles (11 solo). With the running threat of Kaepernick neutralized, the Steelers were able to focus on bottling up the rest of the Niner offense.
Shazier, out of Ohio State, is proving to be a very capable player showing excellent play diagnosis skills and the ability to track down and tackle even the most elusive runners.
Click on the image for a larger version.