February 2014
Monthly Archive
Mon 17 Feb 2014
Fri 14 Feb 2014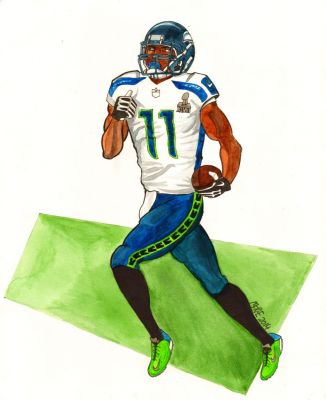 The Seattle Seahawks won the Super Bowl, routing the Denver Broncos 43-8. The best offense in NFL history could not get going against a ferocious Seahawk defense that did not give them any room to breathe. The Seattle secondary actually played against tendencies, letting the Bronco receivers get off the line without chucking them. However, when the Denver players caught the ball on their short routes, the Seahawk defenders hit them like a ton of bricks. There were very few "yards after the catch".
Manning was out of sync from the opening snap, which flew over his head for a quick 2-0 Seattle lead. As usual, Peyton had a tough time once the game got out of control. He is the best front running QB in history, but when things get hairy, he has a tough time making the big plays to get his team back in the game.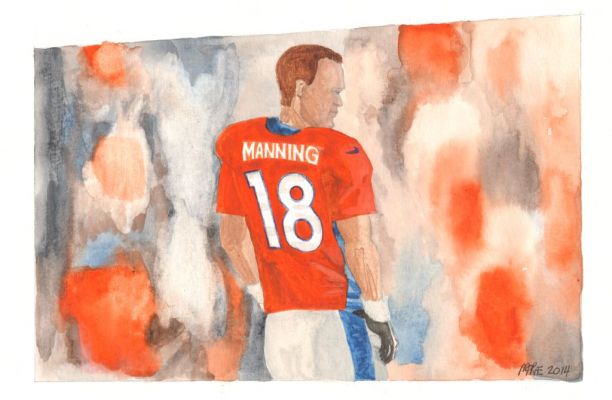 The Seahawk offense was hardly spectacular. Russell Wilson made a few 3rd-and-long throws to keep drives alive, but the real spark came from Percy Harvin. Since coming over from the Minnesota Vikings, Harvin had played only 37 snaps due to injury for his new team, but on Super Sunday, Harvin was ready to break out. His two jet sweeps netted 45 yards (which actually made him Seattle's leading rusher for the game) and his 87-yard kickoff return for a touchdown to begin the third quarter essentially put the game away.
Both works on Strathmore Multimedia Board. Click on the images for a larger version.
Pencils