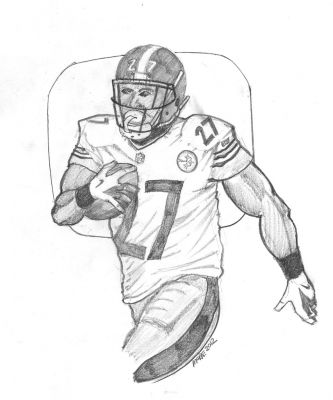 At 2-3, the Pittsburgh Steelers traveled to Cincinnati needing a win against the Bengals. For the first time this season, the defense played tough and the offence was an effective blend of passing and running, all in the same game. Headlining the running game with starter Rashard Mendenhall out, was 3rd year back Jonathan Dwyer. Dwyer piled up 122 yards on only 17 carries, bulling his way through the Bengals with tough runs reminiscent of Jerome "The Bus" Bettis.
The Steelers defeated the Bengals 24-17 and now return the Heinz Field to face the Washington Redskins and their amazing rookie QB, Robert Griffin III.
Click on the image for a larger version.