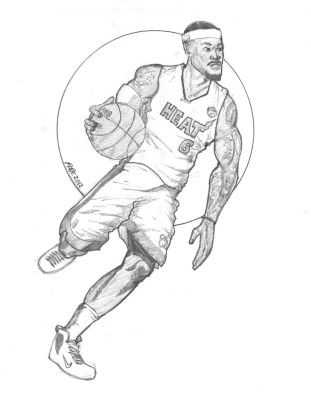 After 9 seasons in the NBA coming right out of St. Vincent-St. Mary High School, Lebron James finally stands atop the basketball world as the Miami Heat defeated the Oklahoma City Thunder 4 games to 1 in the NBA Finals. Loathed by many fans for his departure from Cleveland via an ESPN TV special entitled "The Decision", Lebron famously (or infamously) took his talents to South Beach and teamed up with fellow All-Stars Dwyane Wade and Chris Bosh. In an over-the-top pep rally, multiple championships were promised to the Miami Heat faithful, but the Heat faded down the stretch, losing to the Dallas Mavericks in the 2011 Finals. This year, inconsistent play continued as the Chicago Bulls posted the best record in the East, but The Heat survived trailing in series against the Indiana Pacers, Boston Celtics, and even the Thunder to attain their goal. Through all this, James became the alpha dog and dominated play in a way not seen since the days of Magic Johnson. Without explosive scoring (with the exception of his 45 point outburst in game 6 against the Celtics), there was no doubt to veteran basketball watchers that Lebron controlled the game totally. Passing, rebounding, and driving to the hoop aggressively, James averaged 28.6 points, 7.4 assists, and 10.2 rebounds in the Finals and capped it off with a triple double in the clinching game to bring home the MVP award.
Say what you will about his off court decision to make the move from Cleveland to Miami, but James has emerged as a clutch player when it counted this season. He is the ultimate facilitator, excellent defender, and, when needed, a devastating scorer. Can the Heat repeat? Tough to say with the mileage on Wade's legs and the inconsistency of the supporting cast, but no one can say that James hasn't won a championship now.
Click on the image for a larger version.