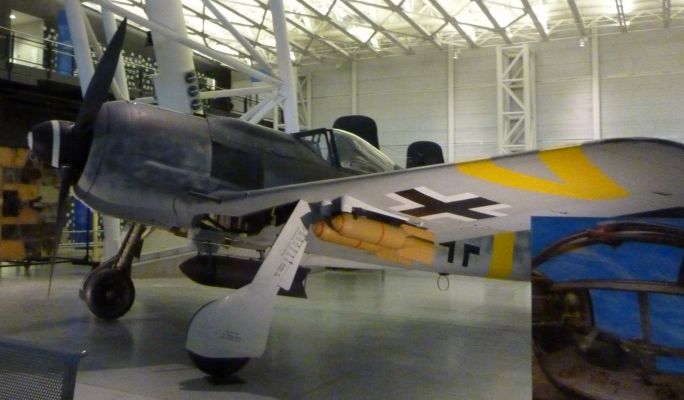 The FW-190 was one of the deadliest German fighter planes of WWII. Designed by the legendary Kurt Tank, the FW-190 was the only radial-engine fighter deployed by the Luftwaffe. Fast and agile, this aircraft harassed Allied bomber fleets relentlessly. Armed with machine guns and 20mm cannons, it was able to duke it out with the bombers and their escorts over the skies of Germany.
Over 20,000 FW-190's were produced including ground attack and night fighter variants.
Pictured above is the "A" model fighter bomber configuration on display at the National Air and Space Museum's Stephen F. Udvar-Hazy Center. Pictured below is the FW-190 "D" variant that features an elongated nose to accomodate the Jumo 213 inline engine on display at the U.S. Air Force Museum in Dayton, Ohio.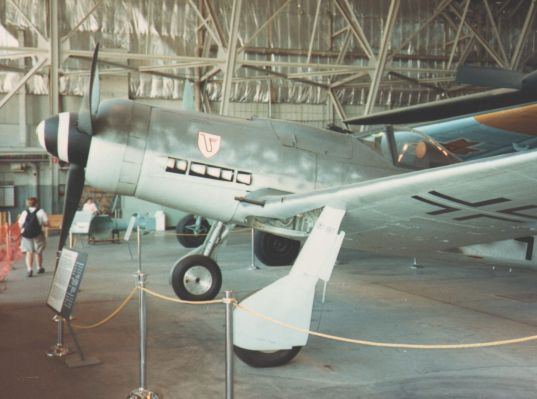 Focke-Wulf FW-190
Speed: 408 mph
Ceiling: 37,430 ft
Armament: 2 × .51 in machine guns and 4 × 20 mm cannons
Crew: 1