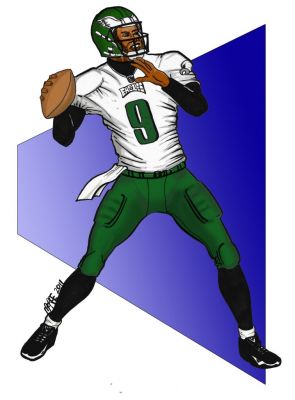 Vince Young enjoyed a brief moment of redemption Sunday night as he led the slumping Philadelphia Eagles to a big win against the division rival New York Giants. Young, who the Tennessee Titans gave up on, signed as a backup with the Eagles, who had installed Michael Vick as their starter. Since winning the National Championship at Texas, Young had not really set the NFL on fire despite a glowing winning percentage and a proven track record of effectiveness in the fourth quarter.
Against the Giants, Young started slowly, throwing 3 interceptions, but with the score tied at 10 in the fourth quarter, Young led the Eagles on a marathon 8:51 drive to a touchdown that put the game away. On the drive, the Eagles converted 6 third downs. Young finished 23-36 for 258 yards and 2 touchdowns.
It might not yet be a quarterback controversy, but perhaps the Eagles should give Vick some extra time to heal and let the man who dubbed Philadelphia "The Dream Team" a chance to show he is a front-line NFL QB.
Pencils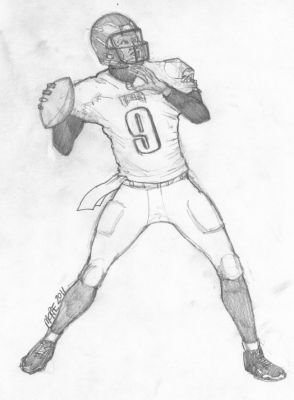 Inks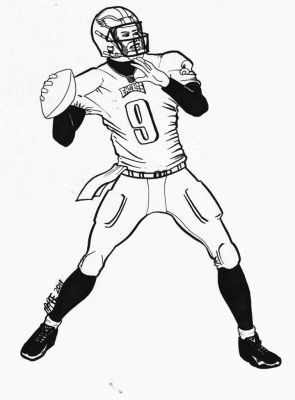 Click on the images for a larger version.