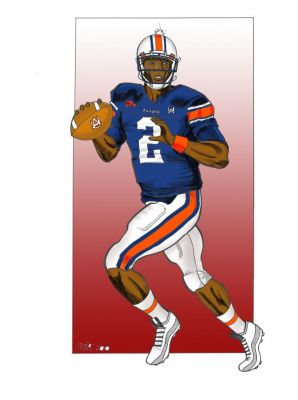 Auburn Tigers' wunderkind Cam Newton might have just sewn up the big doorstop (AKA the Heisman Trophy) with his team's stunning comeback in Tuscaloosa against the defending national champion Alabama Crimson Tide. The Tigers got down 24-0 against the Tide before roaring back to win, 28-27. Newton was spectacular in the second half and while the Tide held him in check on the ground (22 rushes for only 39 yards) he completed 13 of 20 for 216 yards and 3 big touchdowns.
The Tigers are now poised to battle for the national championship if they can get by the Ole Ball Coach and the South Carolina Gamecocks in the SEC Championship Game. With Boise State's stunning loss at Nevada, it looks like the high flying Oregon Ducks are likely to be their opponents. With the scoring punch of both these teams, it should be an exciting game.
Pencils on Strathmore 300 Bristol: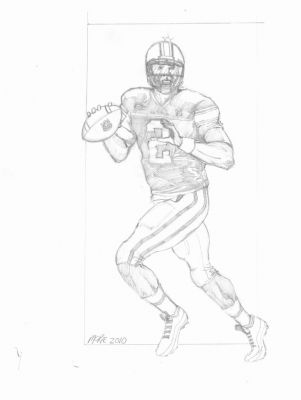 Inks on Strathmore 300 Bristol with PS fixups: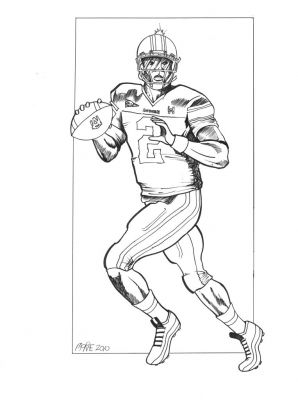 Colors in PS. Click on the images for a larger version.