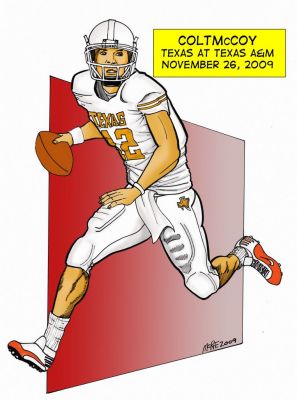 The Texas Longhorns' Colt McCoy may have won himself the Heisman Trophy with his amazing performance against rival Texas AandM Thursday night. The Aggies were up for the game and gave Texas all it could handle, but McCoy was virtually unstoppable, passing for 304 yards and 4 touchdowns as well as rushing for 175 yards on 18 carries, including a 65 yard touchdown. Without McCoy, the Longhorns would not have survived the onslaught of the Aggies led by their junior sensation QB Jerrod Johnson, who also passed for 4 touchdowns.
The game was still in doubt with 3 minutes to go when A&M missed a short field goal that would have pulled them to within 7 points. Texas ran out the clock on a dramatic 49-39 win that, coupled with a win over Nebraska in the Big 12 Championship Game, virtually assures Texas of a spot in the BCS Championship.
Click on the images for a larger version.
Pencils on Strathmore 300 vellum: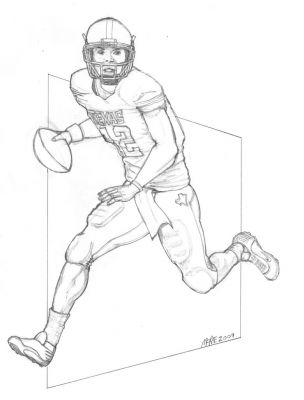 Inks on Strathmore 300 smooth with PS fixups: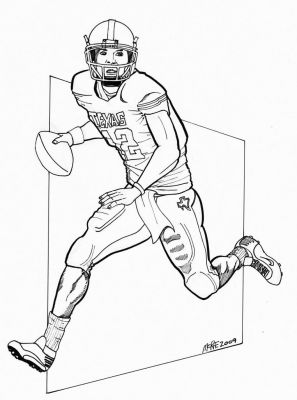 Colors in PS.