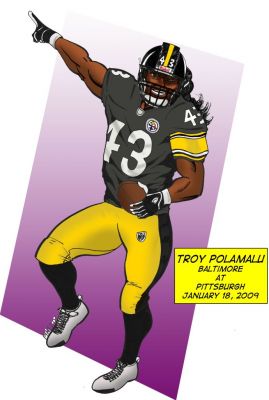 The Pittsburgh Steelers are off to Tampa for Superbowl XLIII in no small part due to the efforts of strong safety Troy Polamalu, whose stellar play frustrated the Baltimore Ravens in the AFC Championship game. His interception with the Steelers leading 16-14 late in the fourth quarter was followed by a weaving 40 yard return for a touchdown that iced the game. Earlier, his kamikaze leaping tackle of Joe Flacco on a 4th and 1 try stopped a Raven drive. In addition, he sacked Flacco on a bootleg.
Now Polamalu and the Steelers will prepare themselves for the high flying Arizona Cardinals led by Kurt Warner, MVP of Superbowl XXXIV.
Drawing Notes
Pencils on Strathmore smooth finish bristol, using a 0.5mm mechanical pencil for most of the rendering: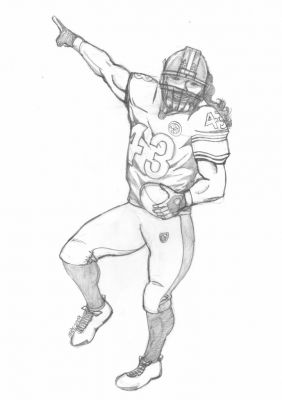 Inks on Strathmore smooth finish bristol, Pitt brush pen, Staedler-Mars tech pens: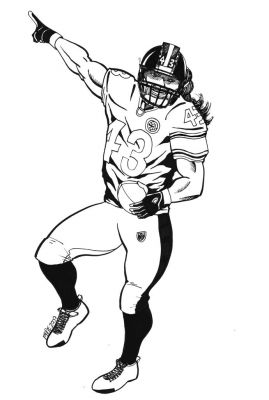 Colors and lettering were done in Photoshop. Click on the images for a larger version.