February 2007
Monthly Archive
Tue 20 Feb 2007
Sun 11 Feb 2007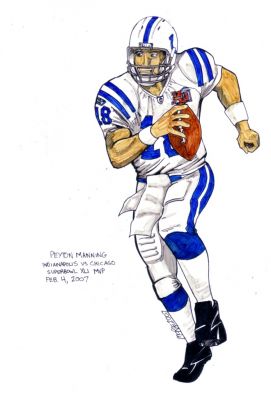 Well Peyton finally did it. He directed the Colts to a 29-17 victory in Superbowl XLI completing 27 of 38 passes for 247 yards with one touchdown and one interception. The monkey is off his back for good. Dominic Rhodes made a case for MVP with 21 carries for 113 yards, but Peyton took home the award. He was a little shaky early, throwing an interception on the Colts first possession, but settled down and took what the defense gave him the rest of the way. Against the 2-deep zone, this generally amounted to dropping back and hitting Joseph Addai on short passes (Addai caught 10 for 66 yards). As Peyton found out early, you can't throw deep on the Tampa 2 — the safeties have too much time to react to the pass.
The game was played in a driving rainstorm, but only Rex Grossman of the Bears seemed to be affected as he fumbled and threw interceptions at critical times. I don't think Rex is fundamentally a bad QB — he just needs more time and better coaching.
The 2006 NFL season has been put to bed — congratulations to the Indianapolis Colts, Tony Dungy, and Peyton Manning for  finally winning a championship their way.
Thu 1 Feb 2007
Thu 1 Feb 2007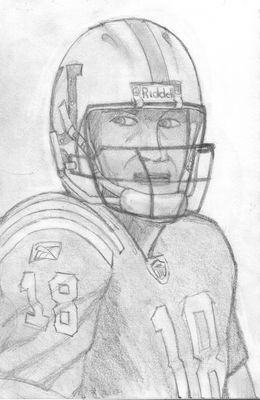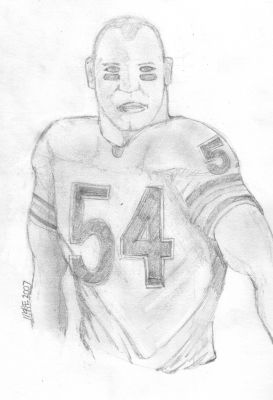 Super Sunday is only a few days away as what is arguably the game's best quarterback squares off against what many think is the game's best defensive player. As the old adage goes, "Defense wins championships", but I think in this case, the Colts offense combined with the improved play of their defense should best the Bears on Sunday. Of course, the X-factor in all of this is former Florida QB Rex Grossman, who has been maddeningly inconsistent this year. If he has a sharp game, the Bears could easily outscore the Colts. However, if it comes down to a last second field goal, I have got to go with Adam Vinatieri of the Colts. He basically won 3 Superbowls for New England with his kicks. He is money when the game is on the line.